I'd be hard pressed to believe that there's another villa in Italy as beautiful as Villa Pisignano. The grounds, the surfaces, the furniture, the decor — they all come together to create a rental property you truly have to see to believe.
We drove up a windy road, scaling an unmistakably Tuscan hill to find the white, 16th century villa beaming in all its Renaissance glory. Our jaws dropped as we entered through the ground level, and they remained agape for the 20-minutes that followed.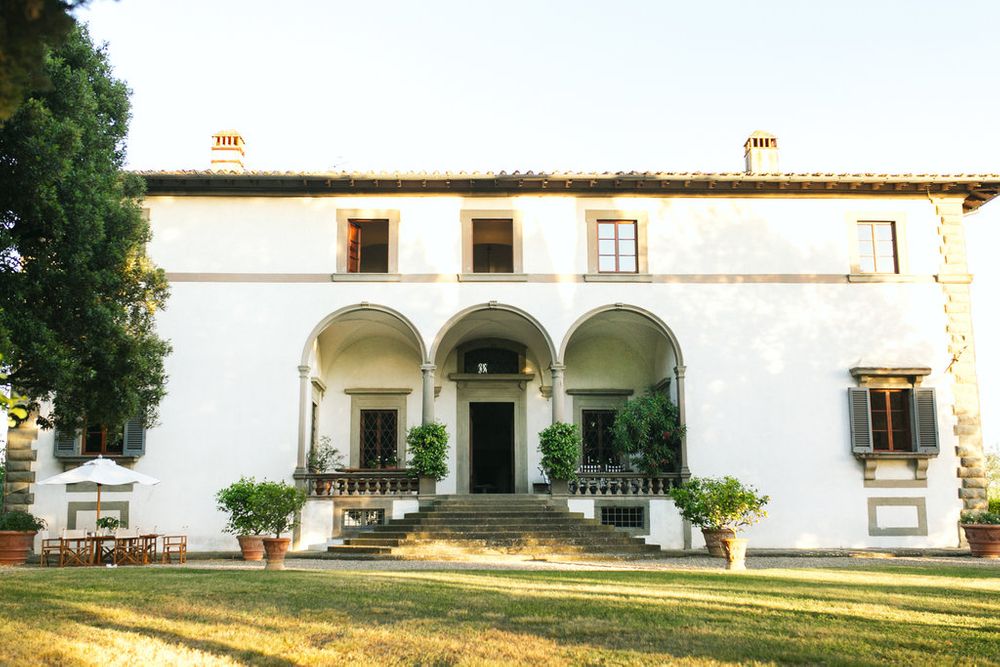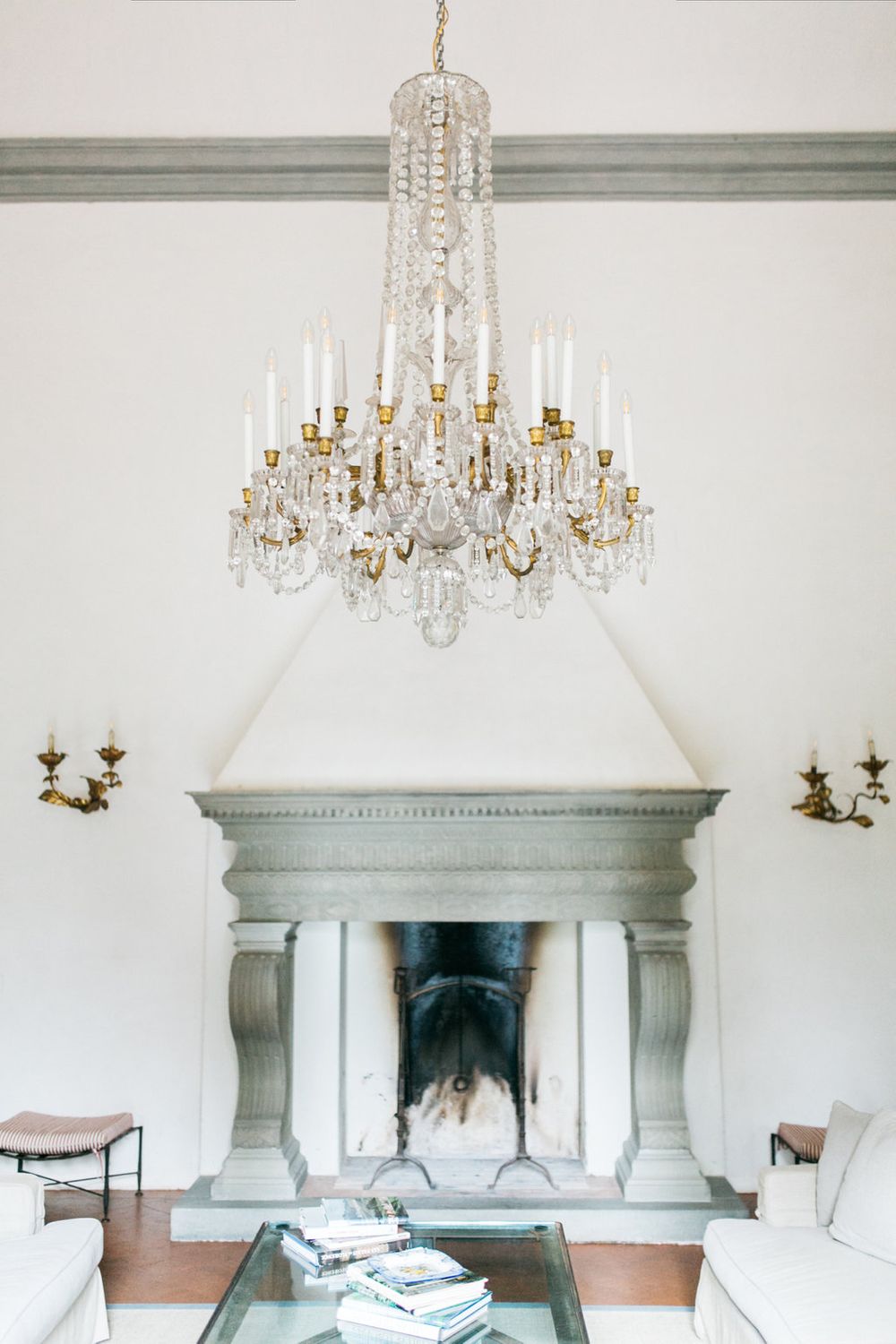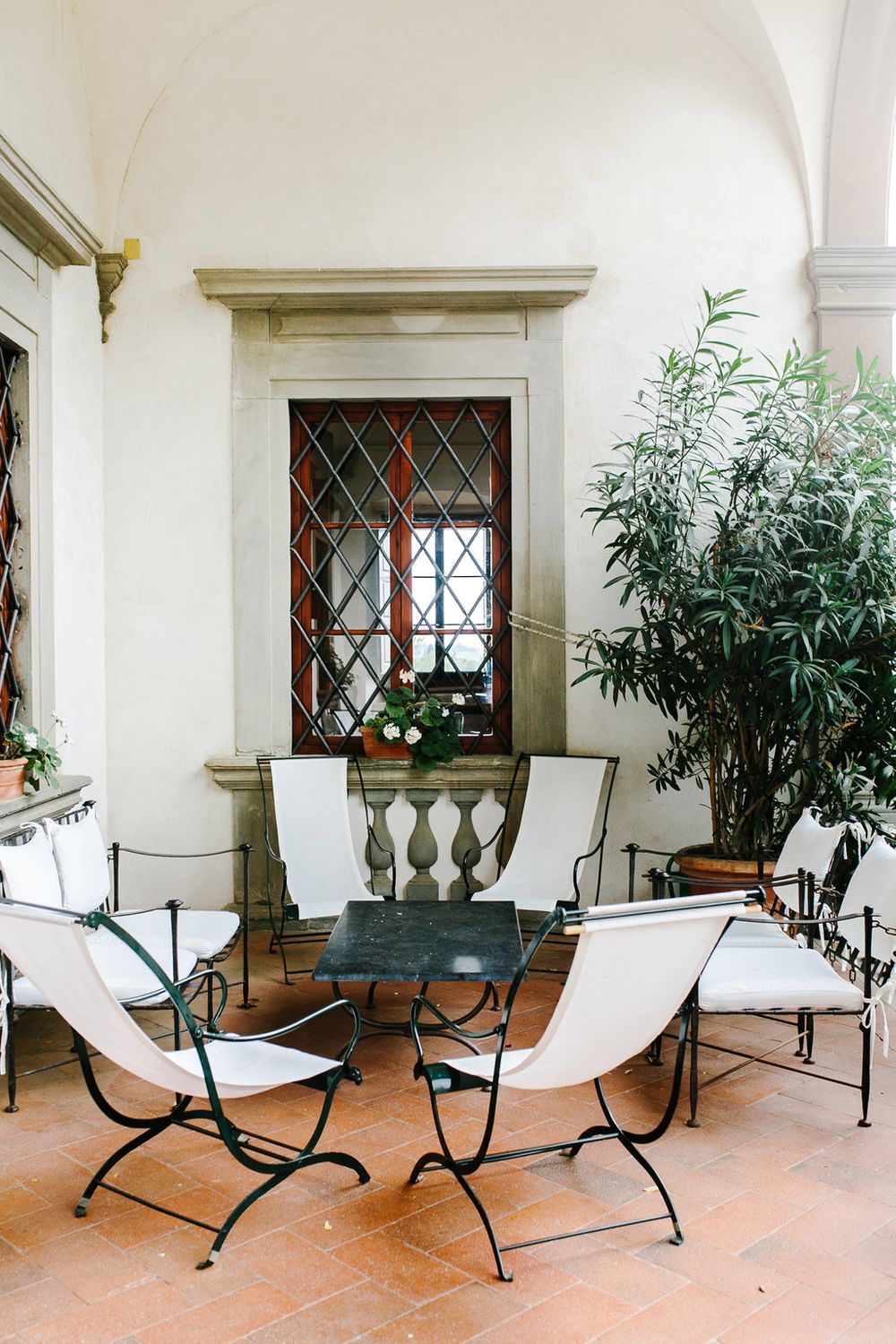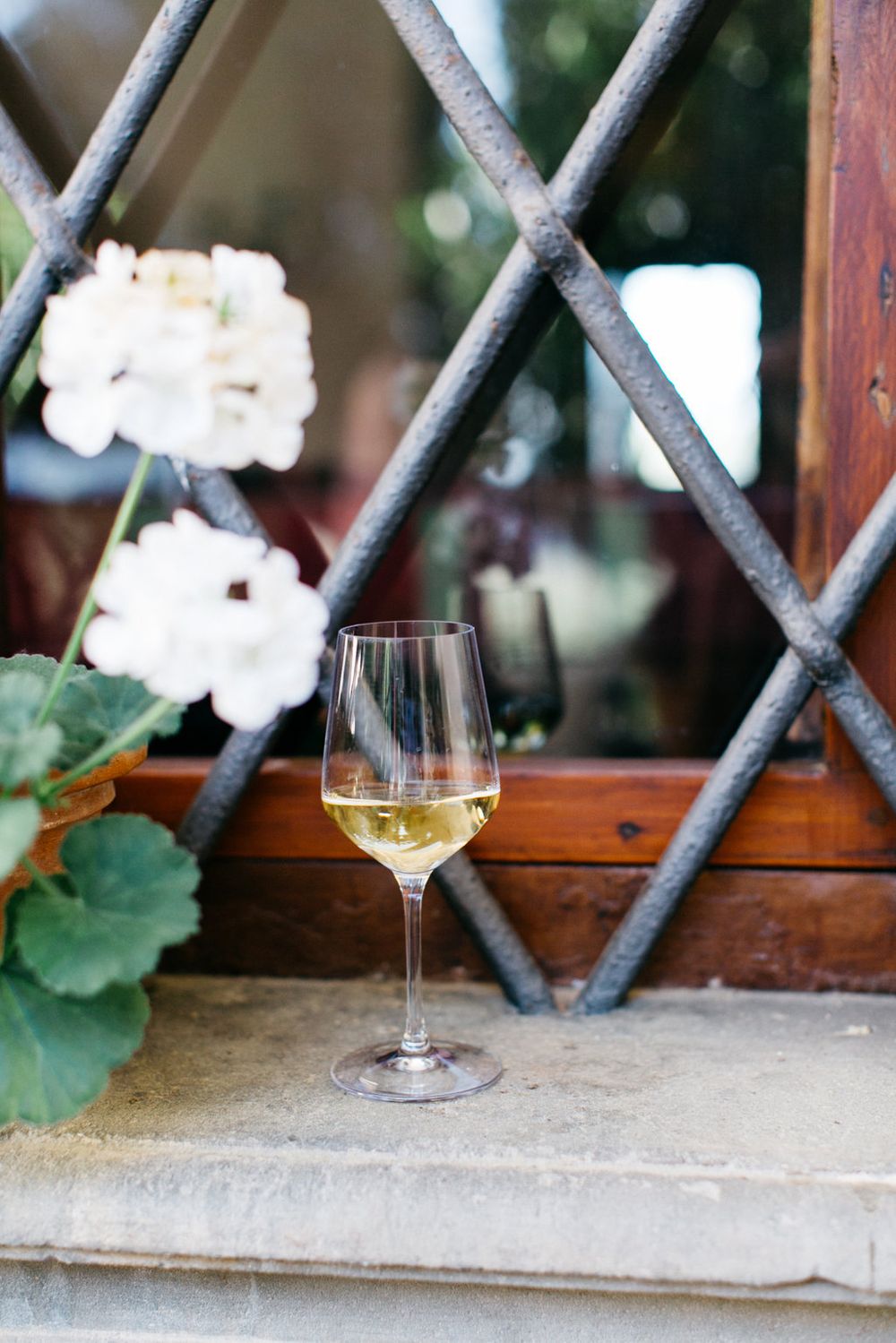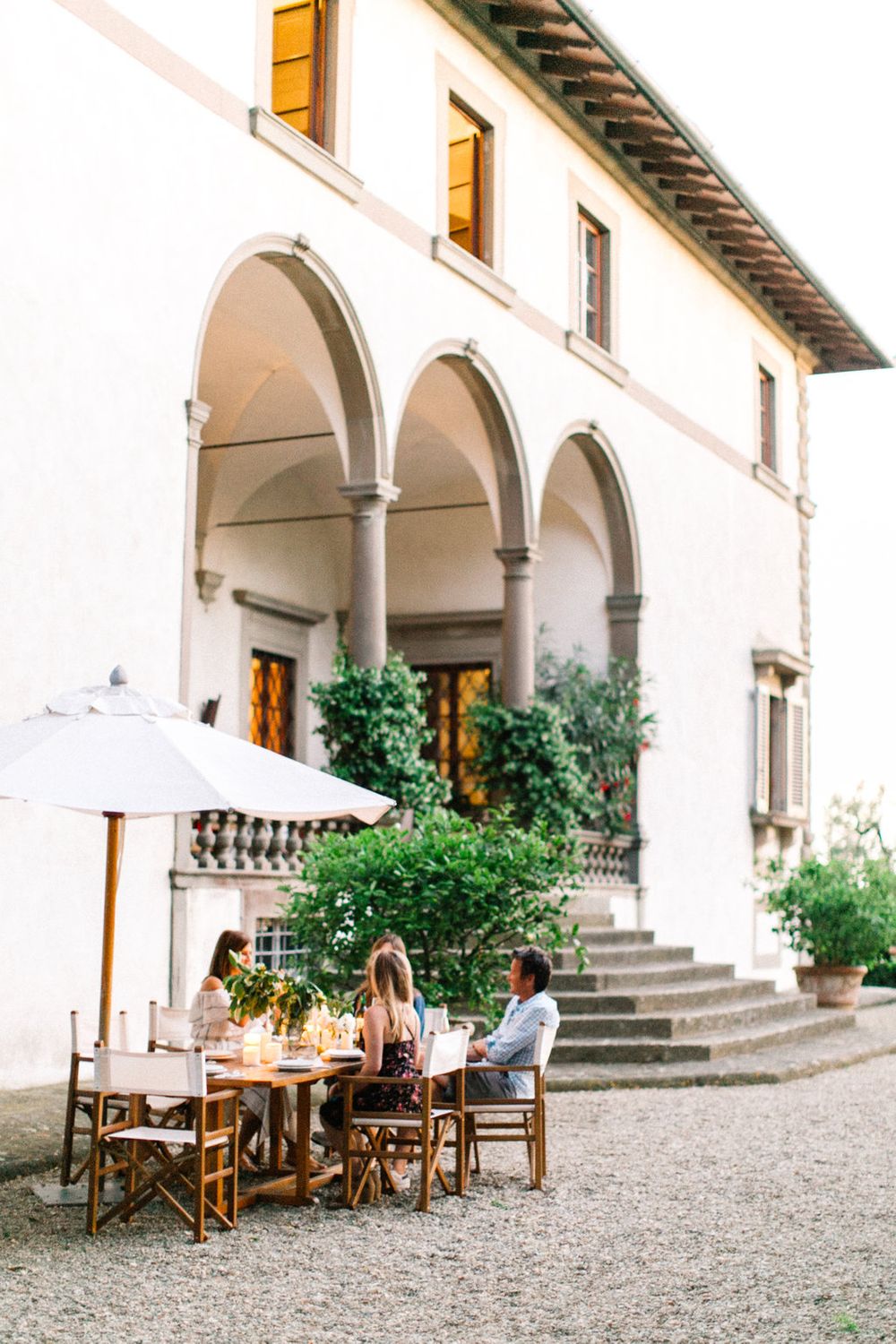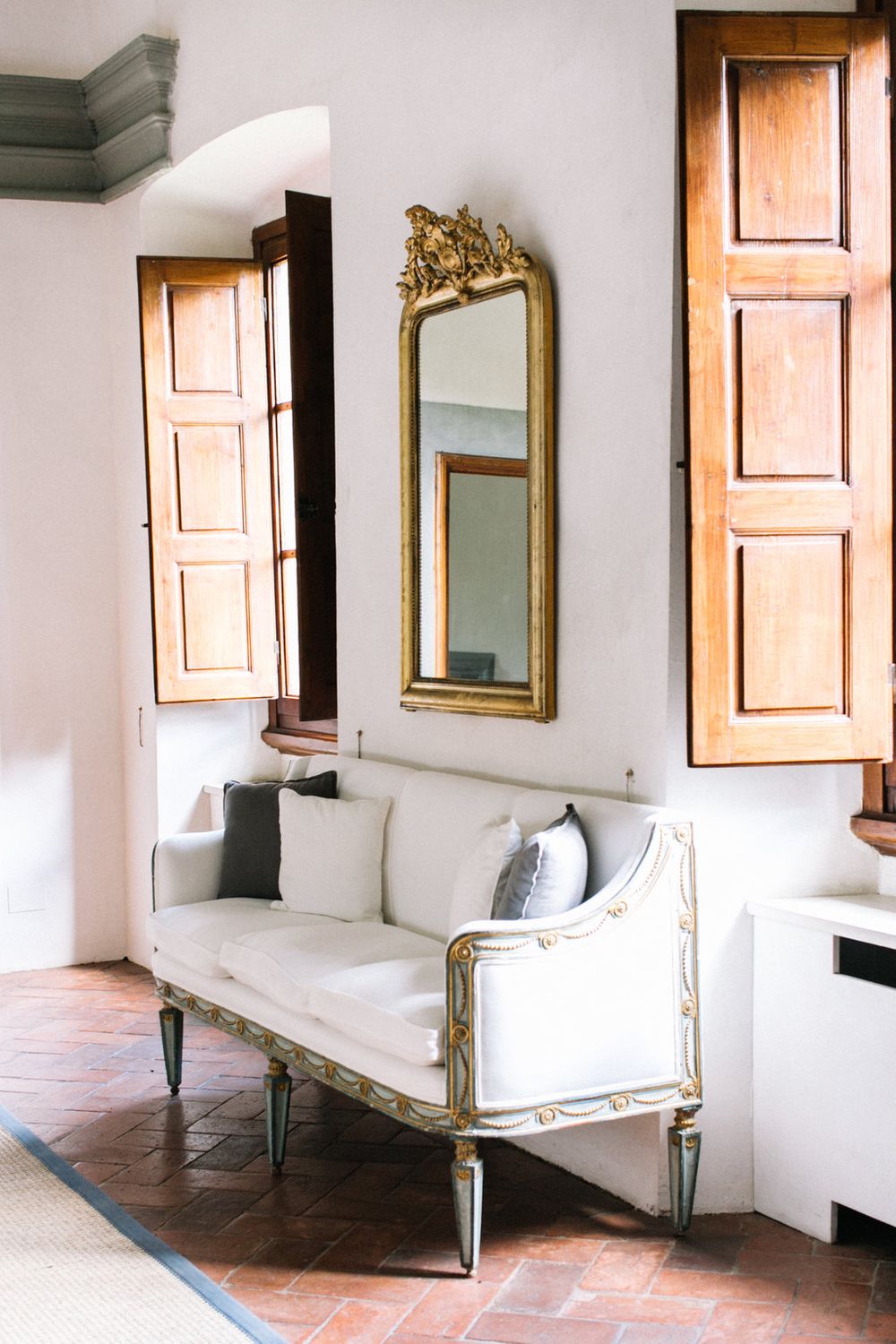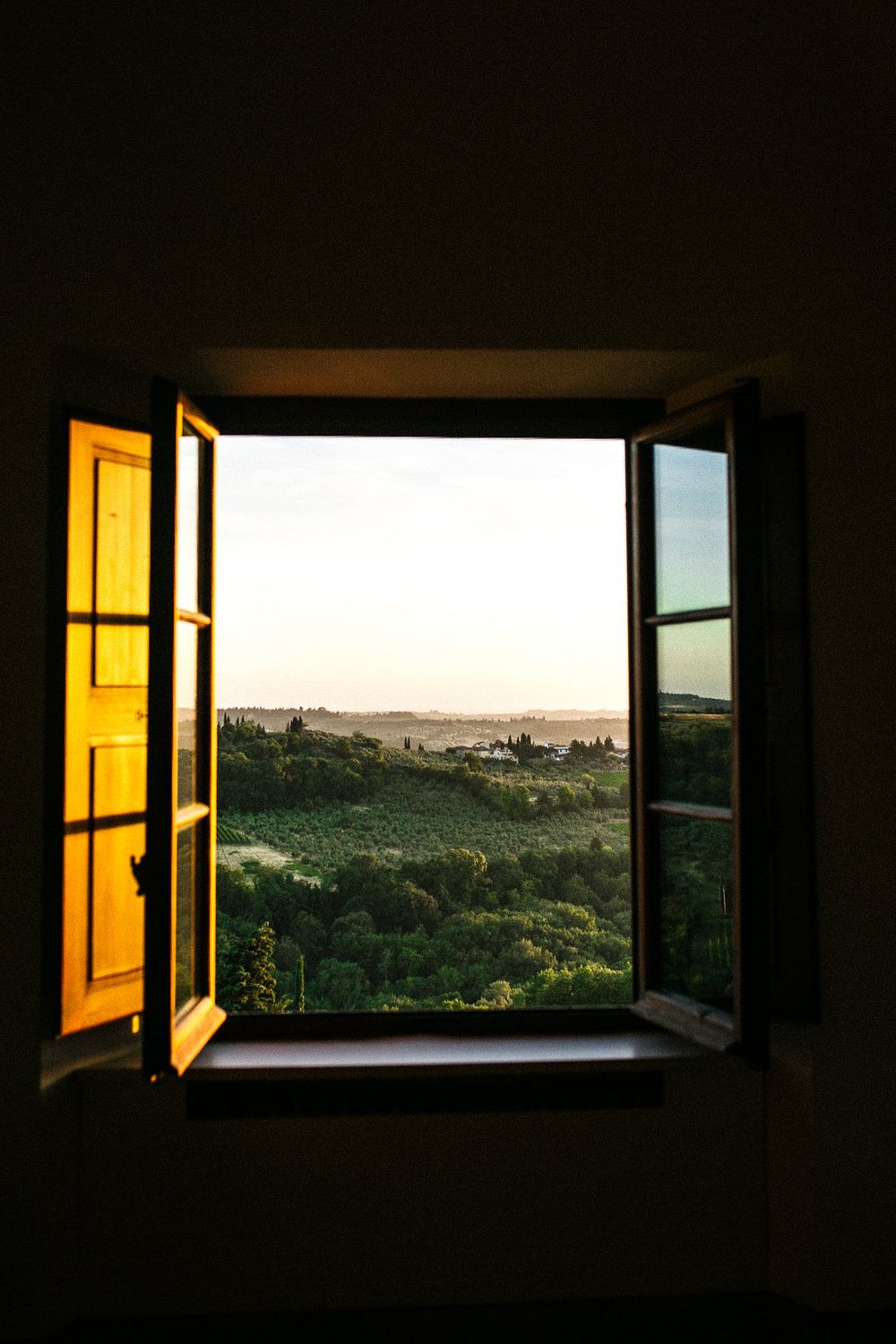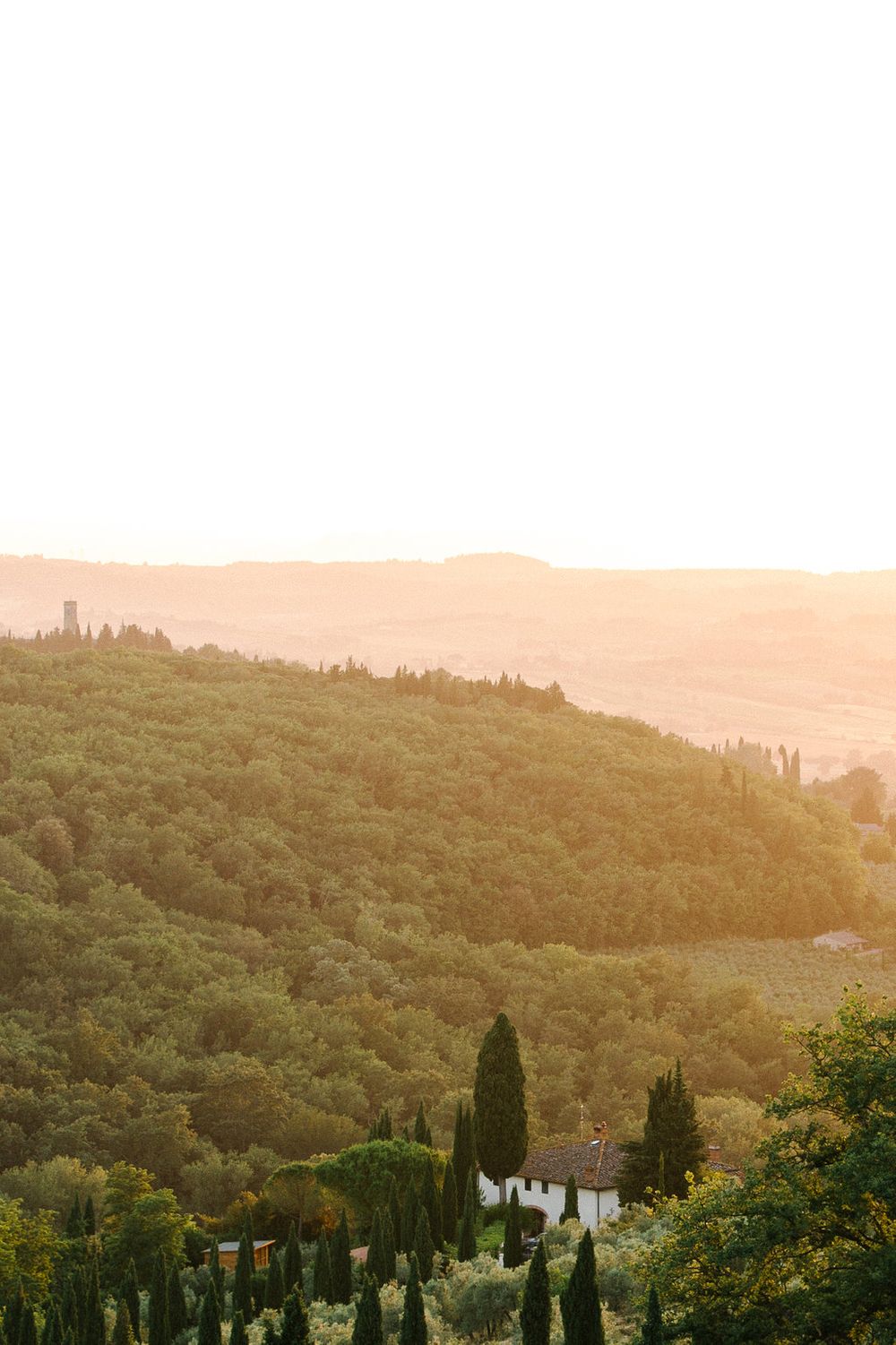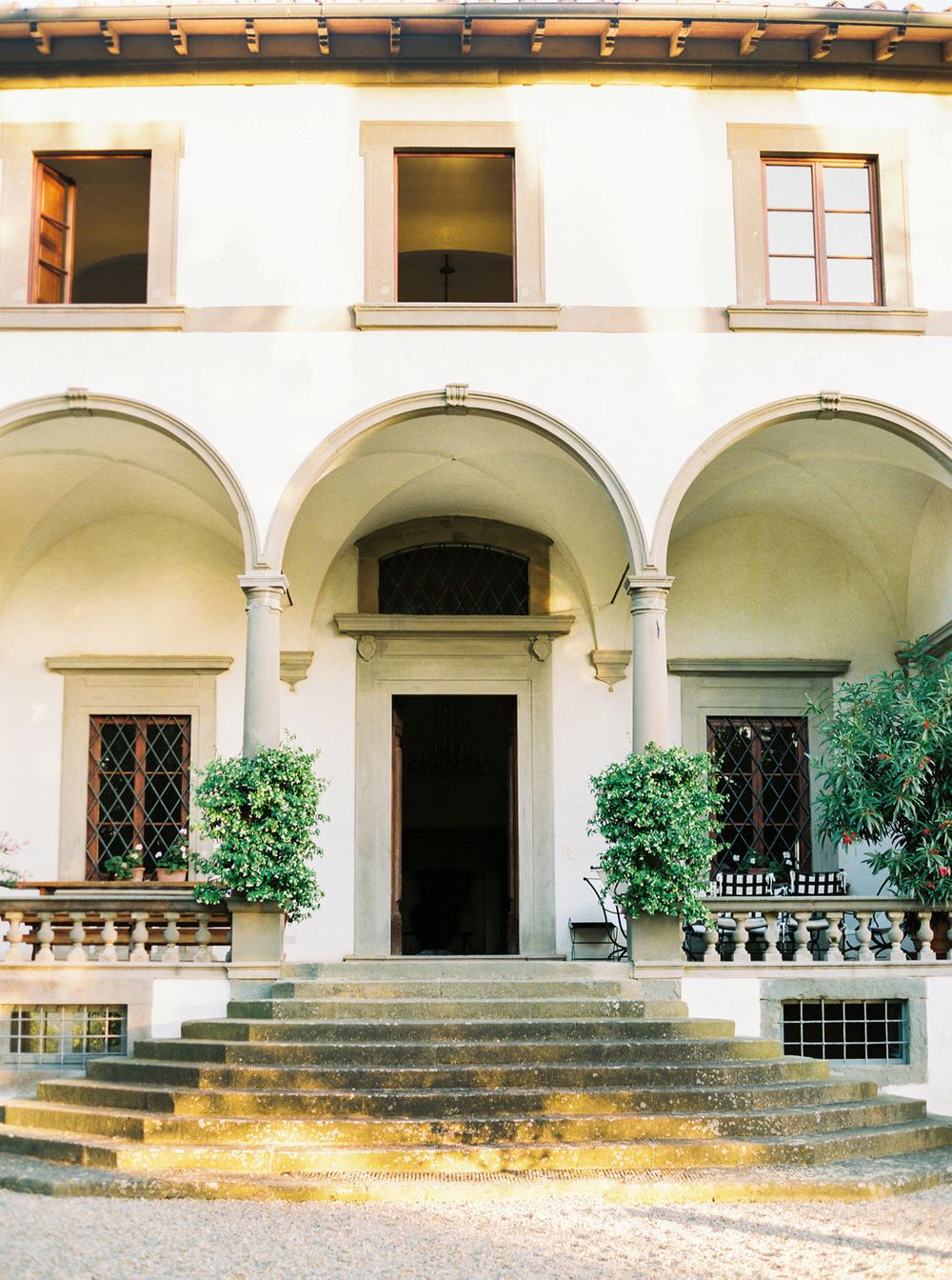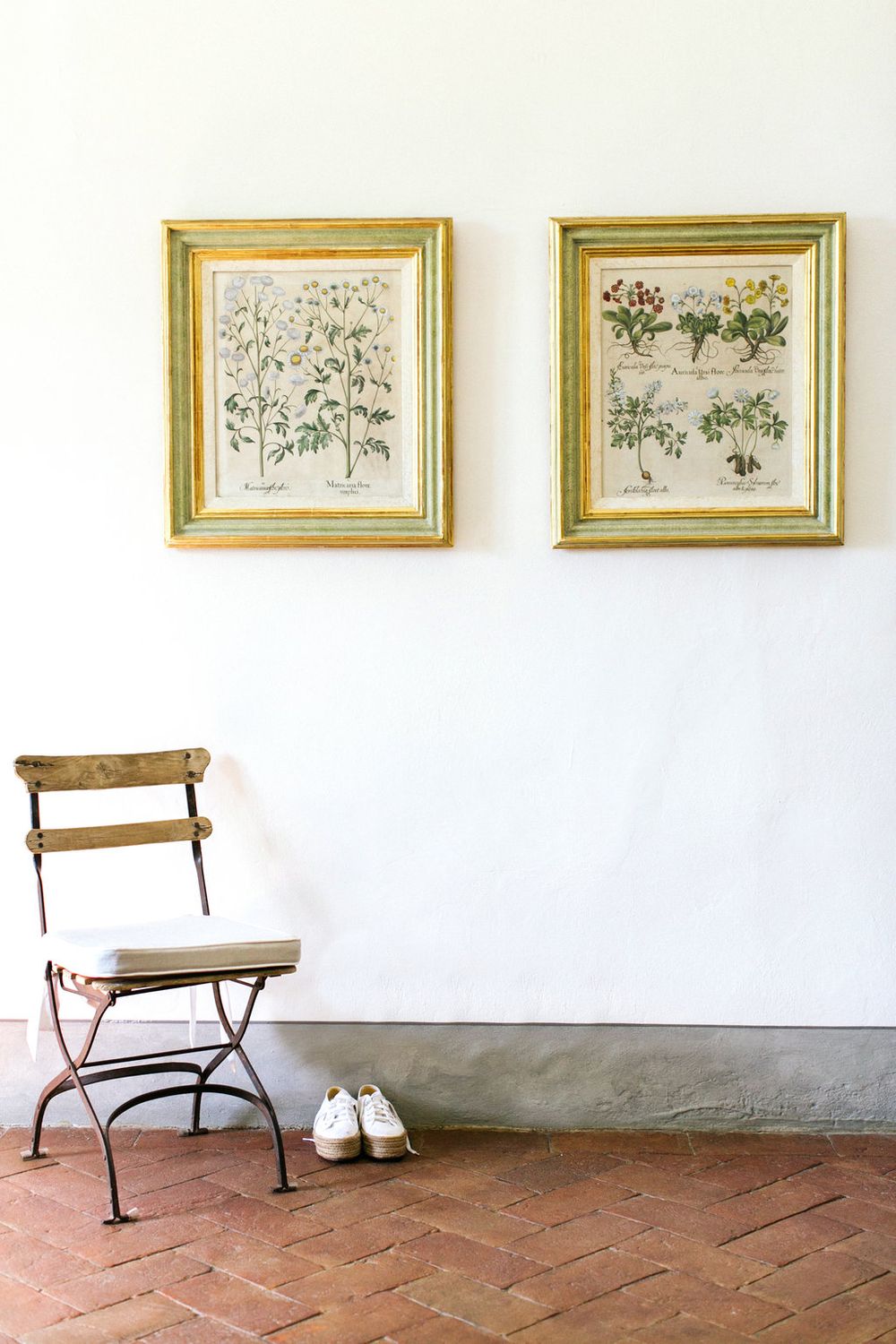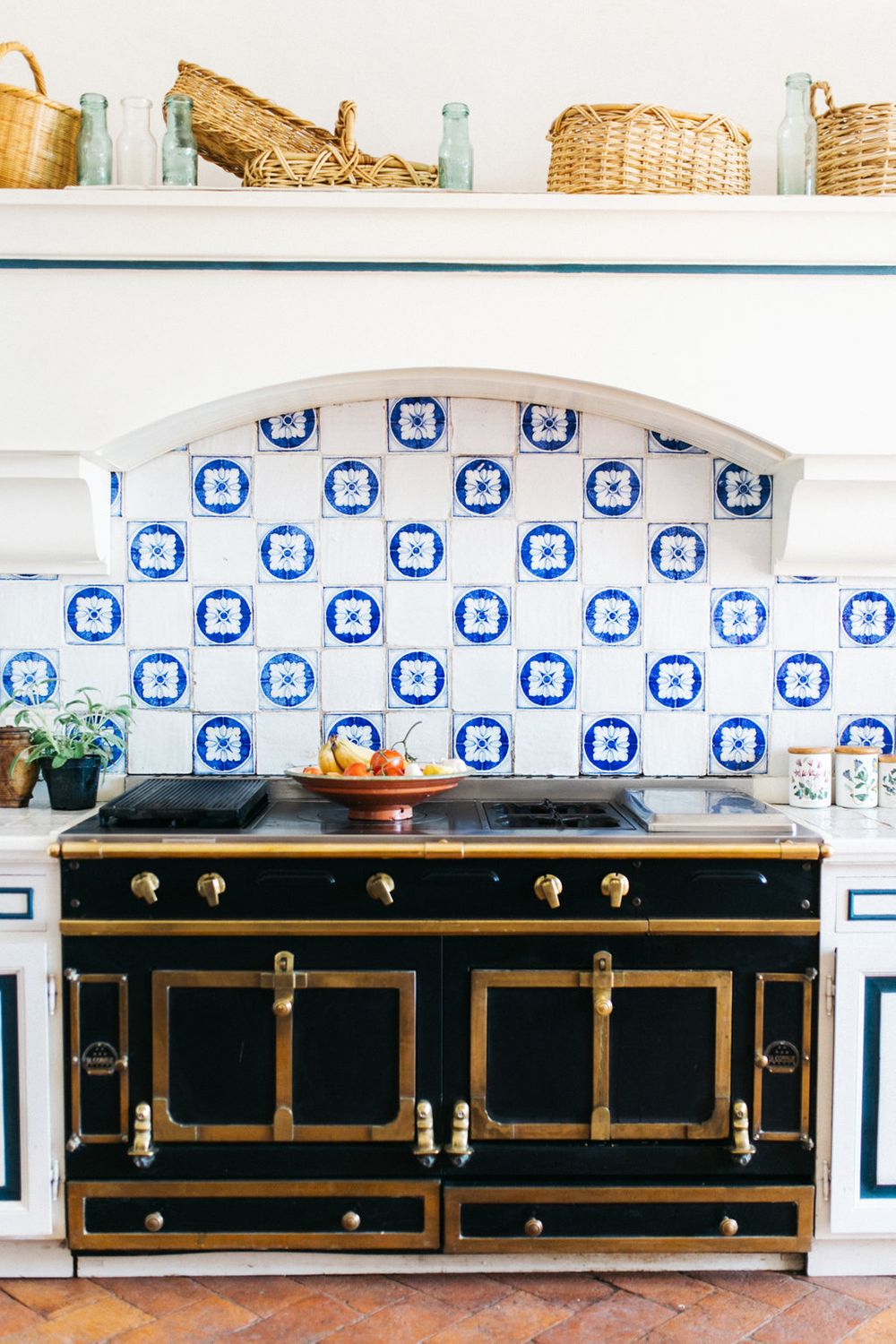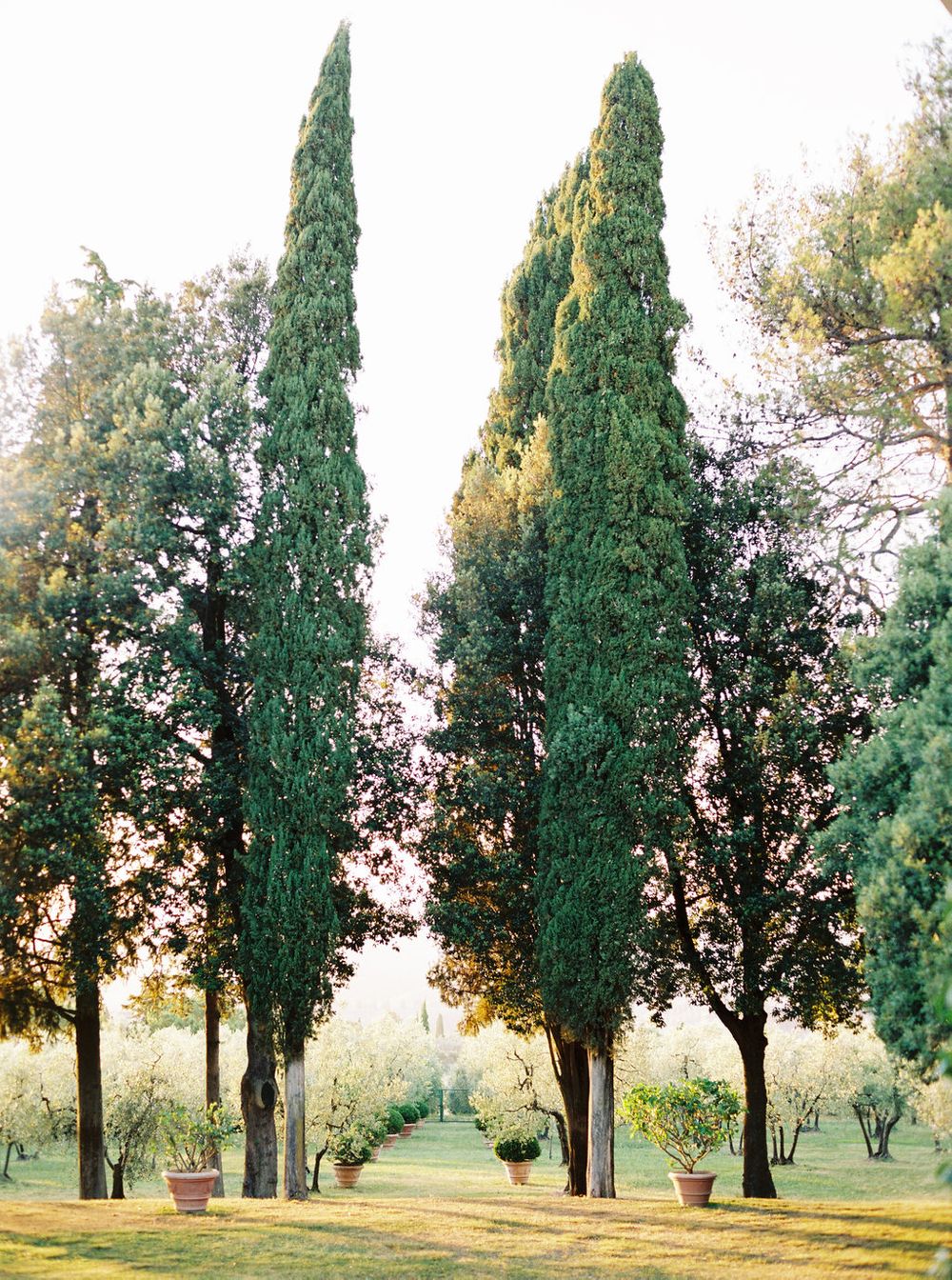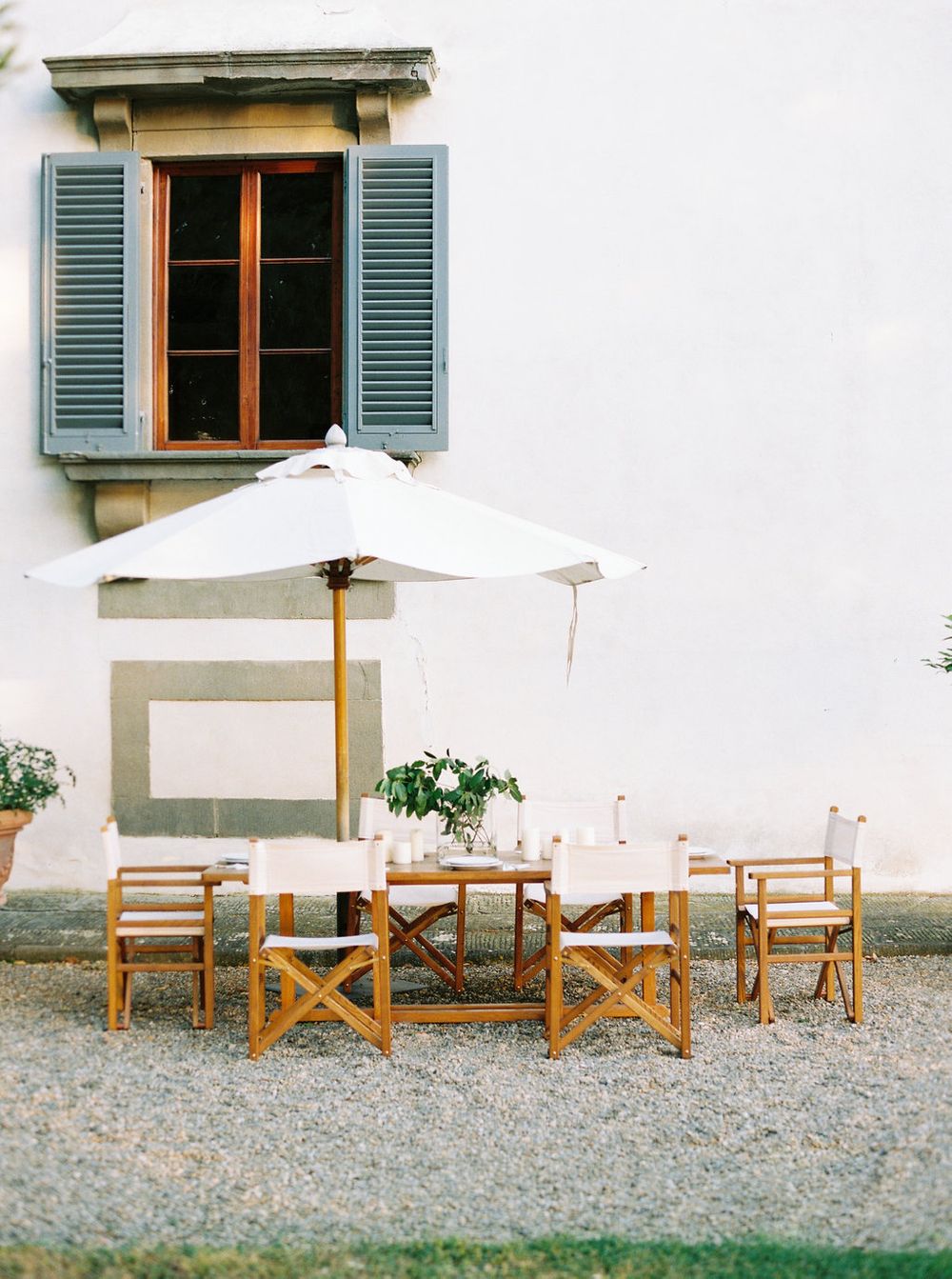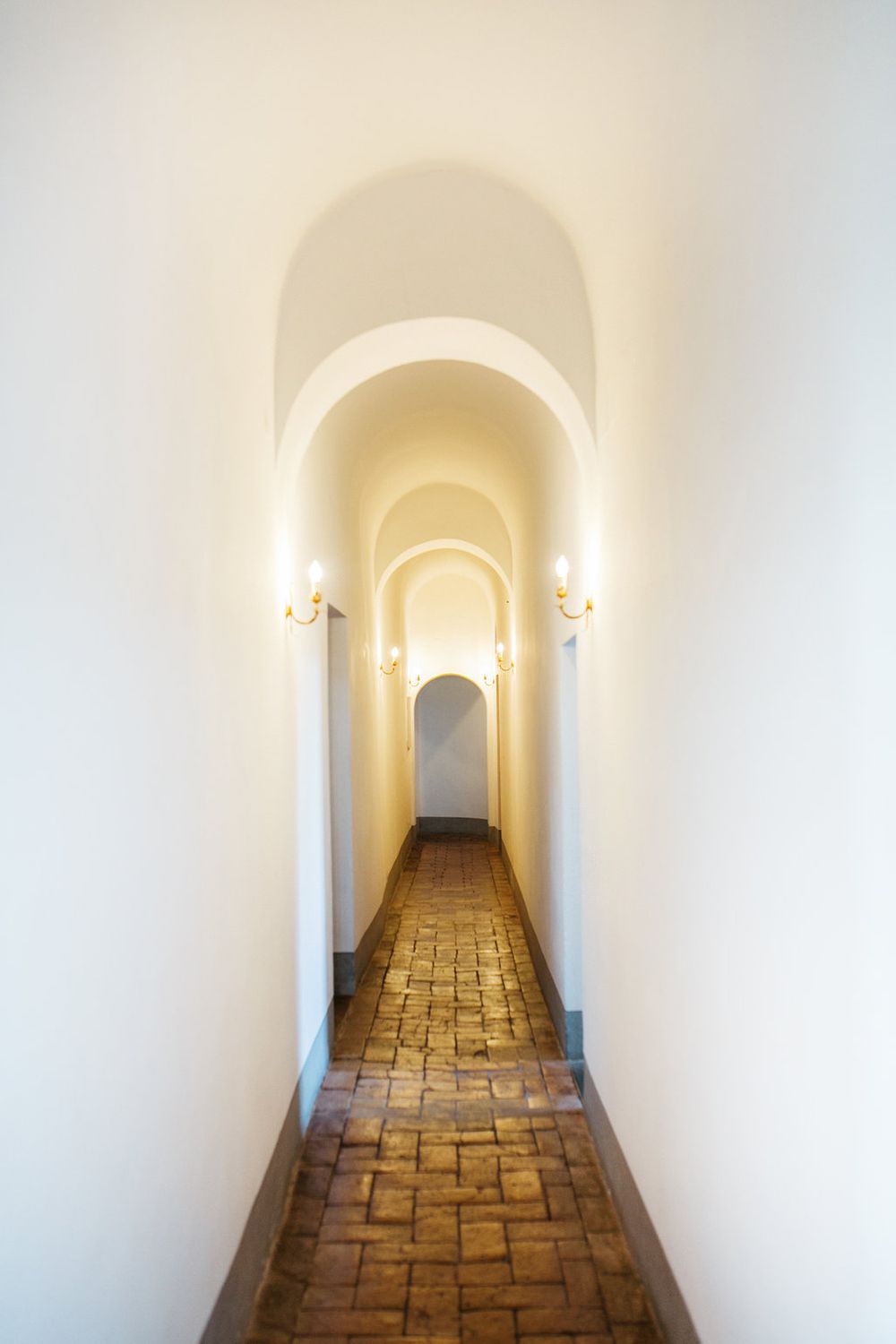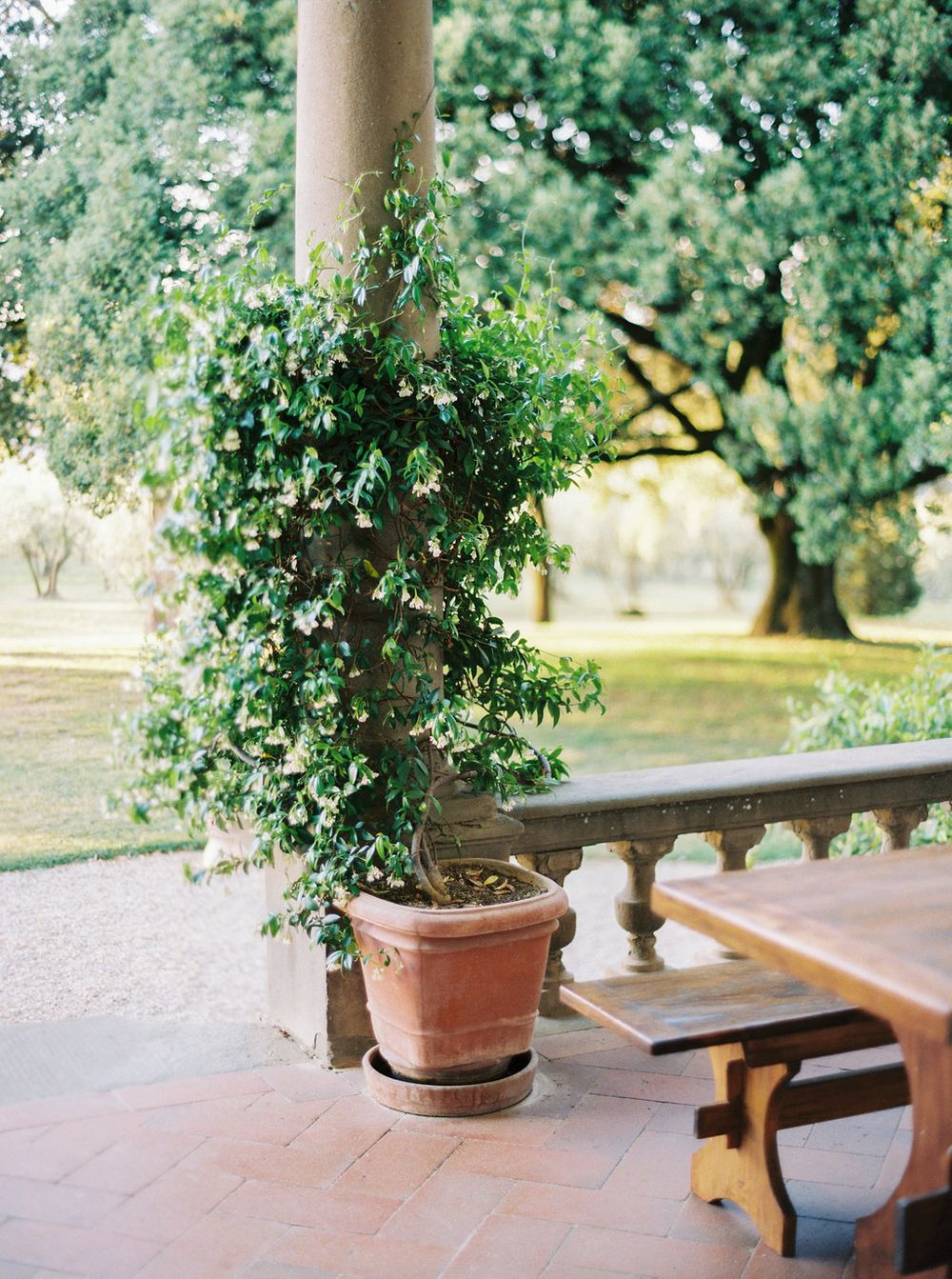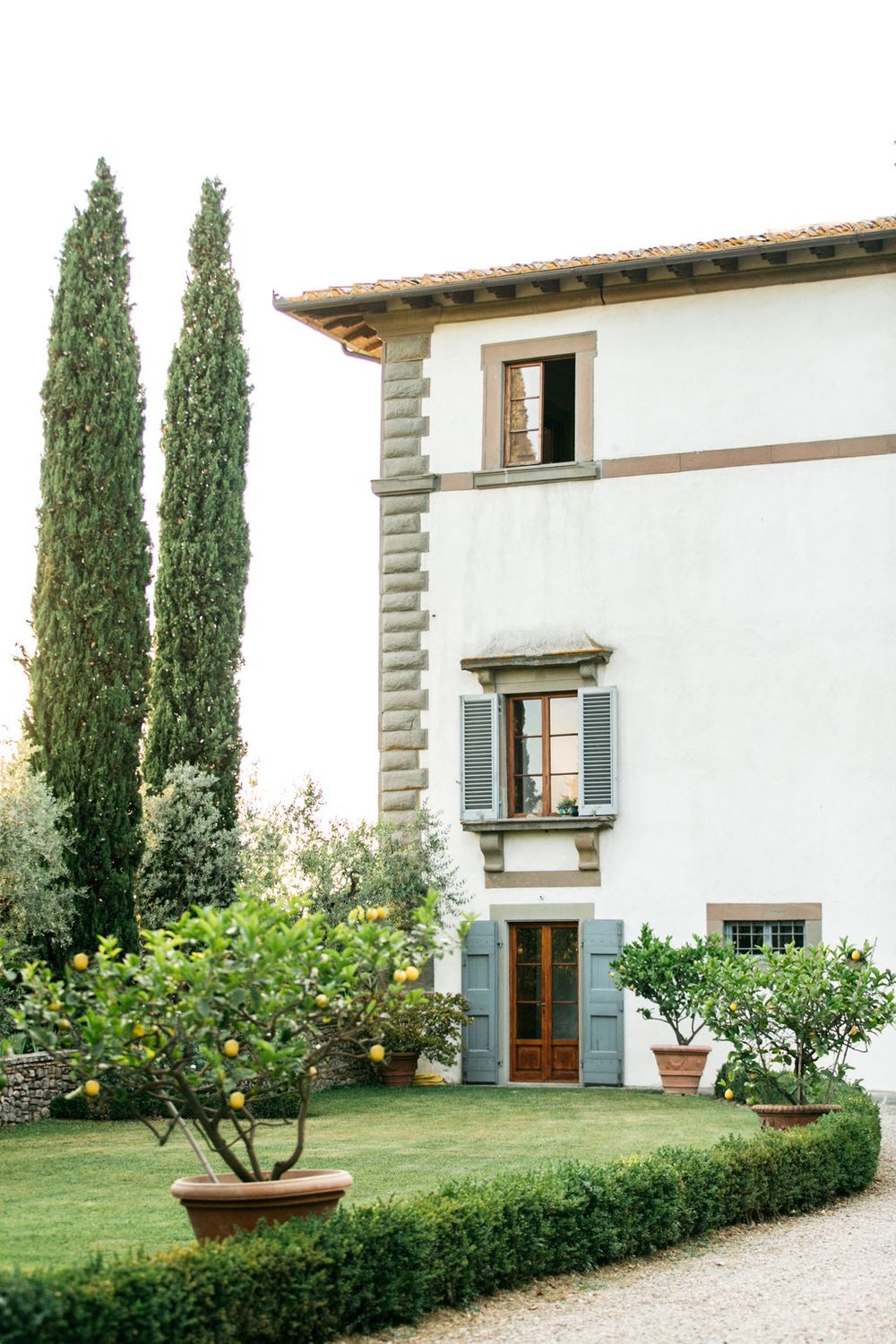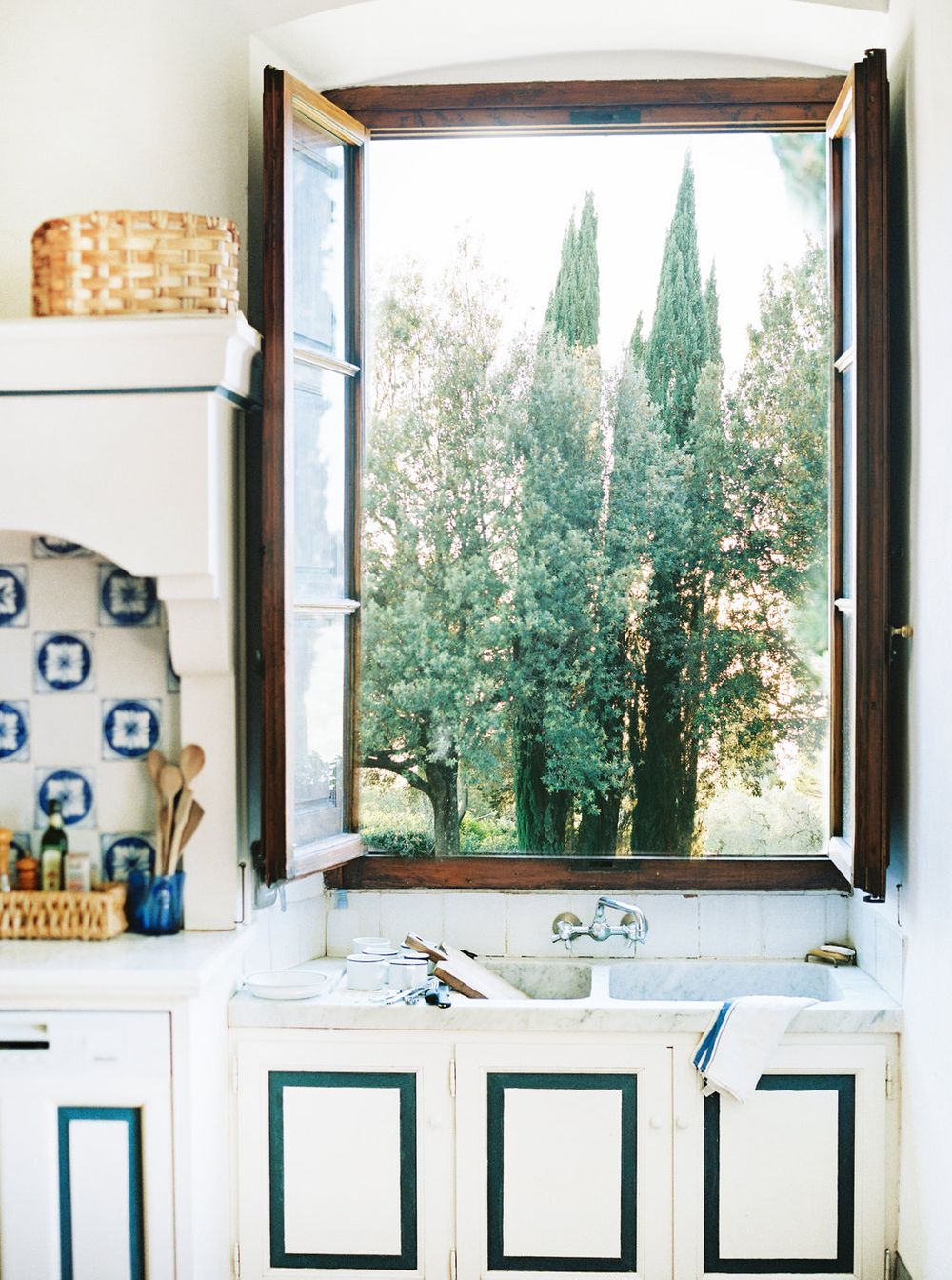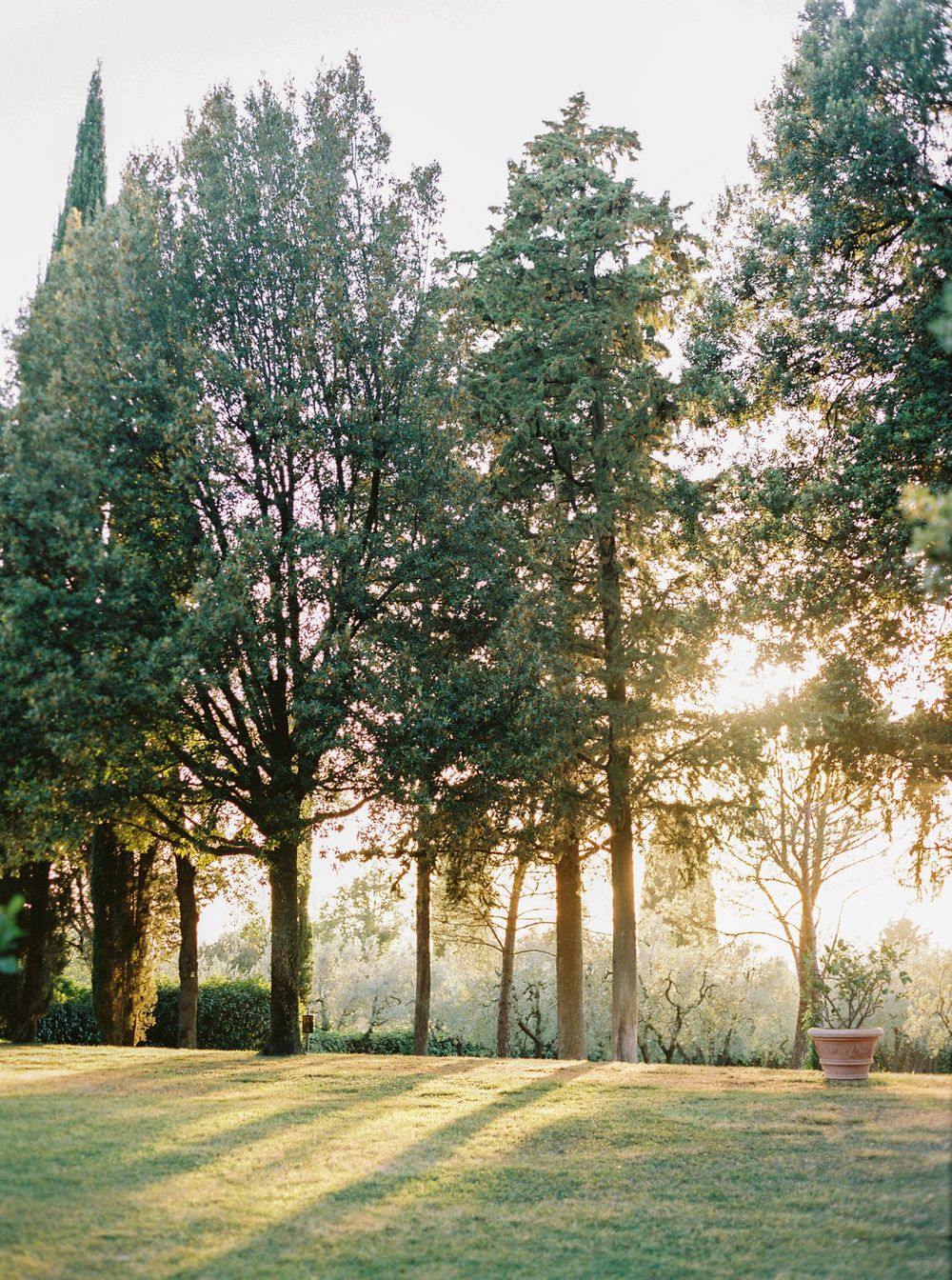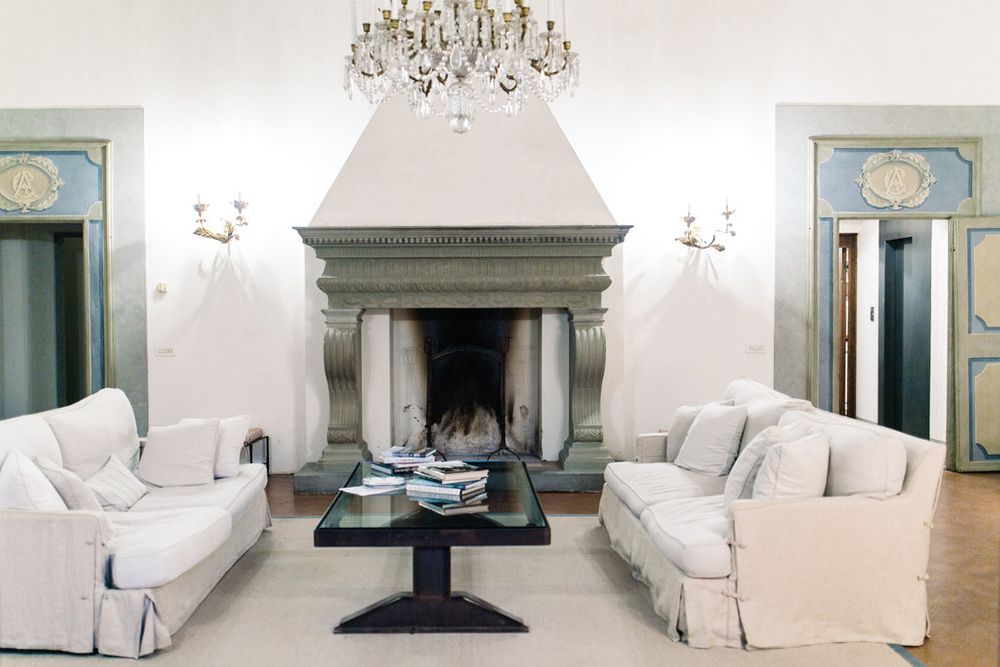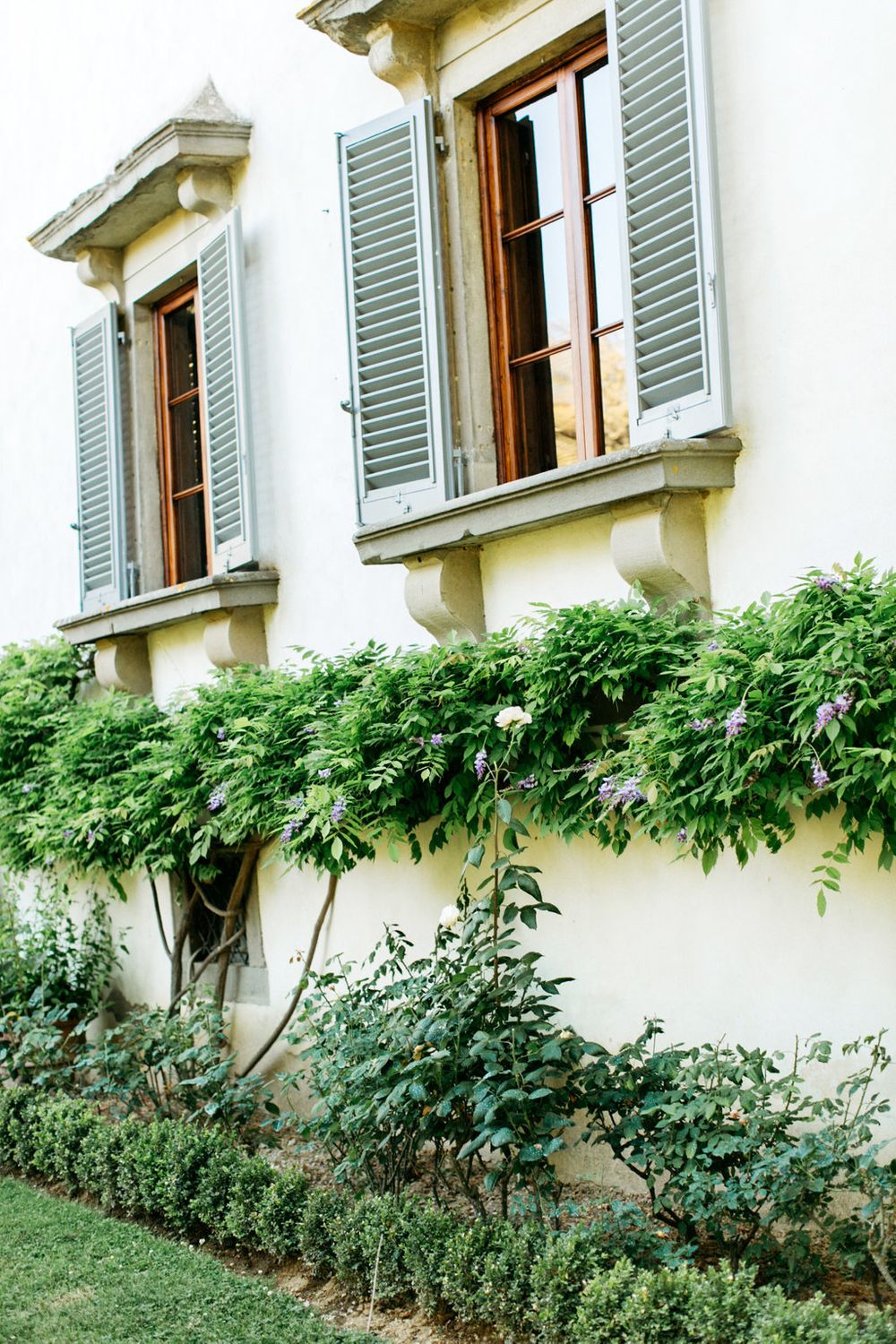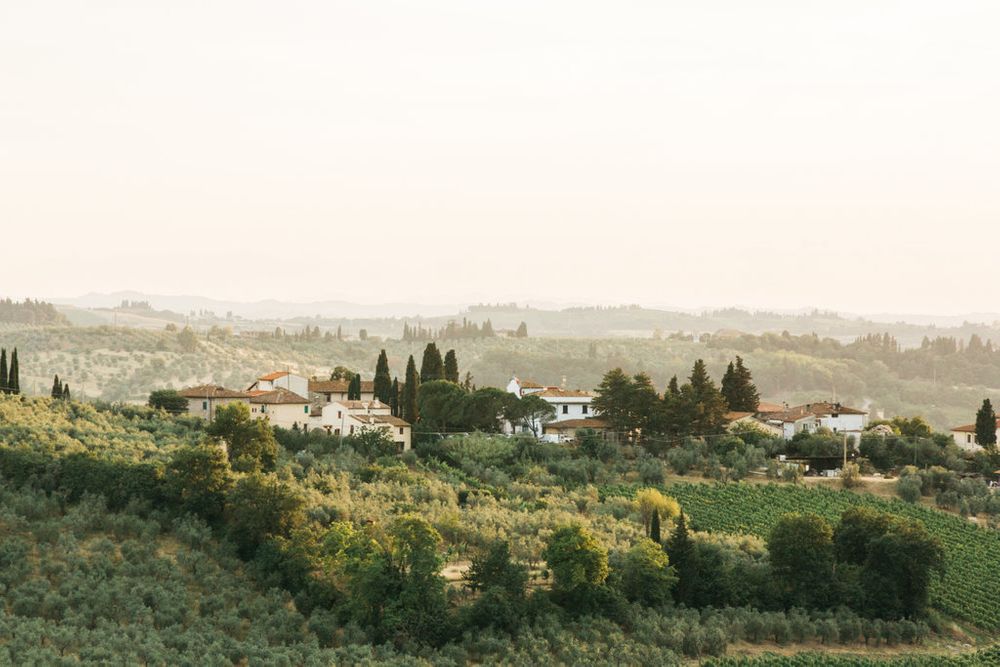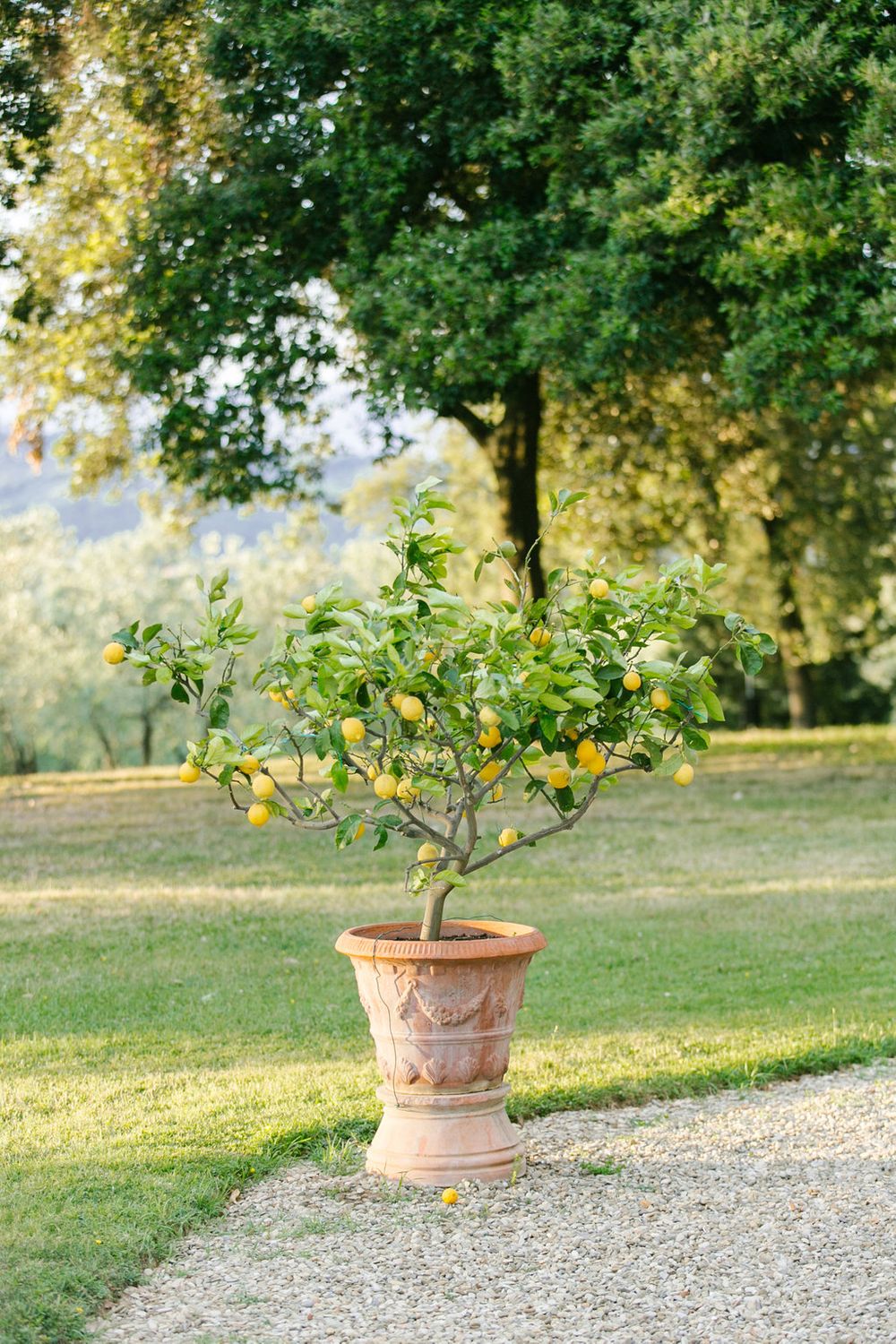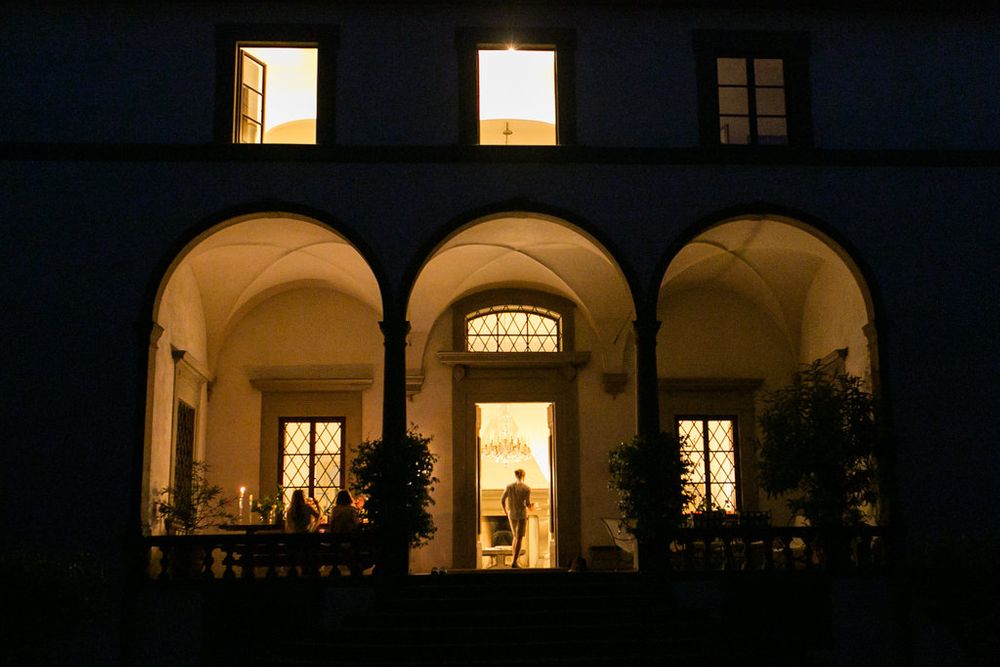 Two kitchens, eight bedrooms, countless living rooms and one yoga studio later, we each raced to grab our bags and claim a bedroom. There were no bad options, of course: Carmen chose the room with the view, Kristen grabbed the one with a charming floral chaise, and Chanel went for the seafoam four-poster bed. Home sweet home.
Outside, an orchard of 800 olive trees reminded us that, indeed, we were in Italy. And five minutes from the back patio (which is deserving of an entire paragraph in and of itself), a sparkling swimming pool called our name. With so much beauty and not nearly enough time to enjoy (or photograph!) it all, we all vowed to one day return to Villa Pisignano and Florence together.