As we wound through the hills of Tuscany, every curve in the road presented us with yet another sweeping vista of the farms, villas, and vineyards dotting the countryside. How was it possible that each one appeared even more stunning than the one before? We were on the hunt for Castello di Gabbiano, one of the preeminent producers of Chianti Classico housed in a Tuscan castle from 1124 that we'd heard was one of the most beautiful in the region.
After a couple of wrong turns and the half-understood instructions of a sheep farmer, our efforts were rewarded as we pulled into the drive of the stone fortress rising out of the Tuscan hills and surrounded by lush gardens and grapevines as far as the eye could see. An elegant Italian woman named Cornelia greeted us at reception, where we were ushered into an immaculately landscaped central courtyard to begin our tour with Silvia, Castello di Gabbiano's director of PR.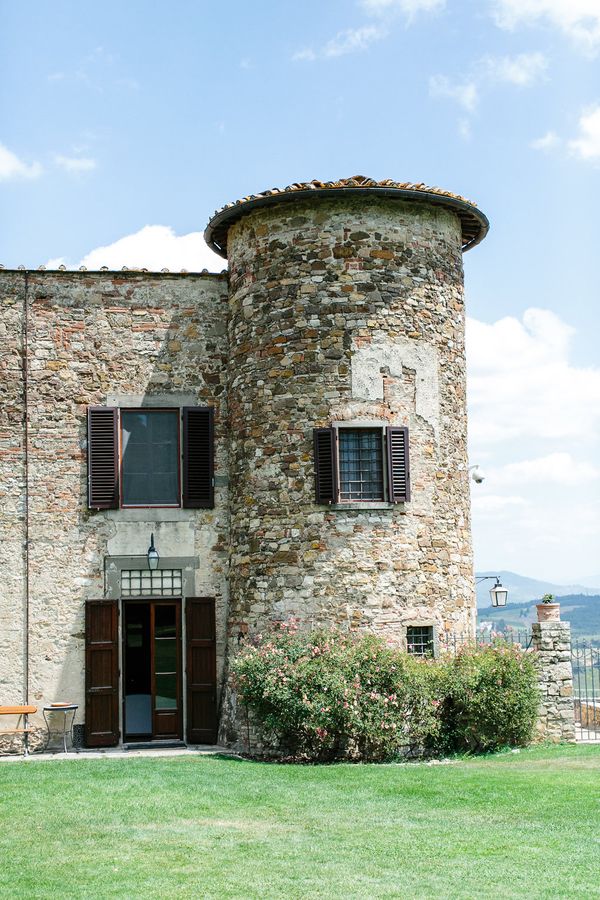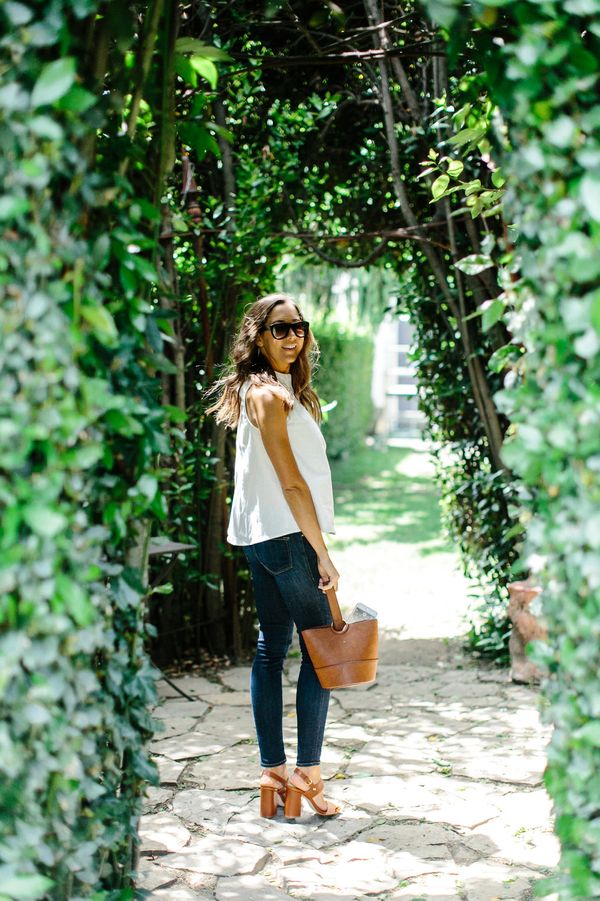 The winemaker, Federico Cerelli, talked to us about each wine, and we tasted the Chianti Classico, Chianti Classico Reserva, and my favorite, Belezza, which translates as "Beauty" and was named after the gorgeous surroundings of its vineyard. Federico was a warm and deeply knowledgeable, with an obvious passion for his craft that spilled over as he watched each of us try the wines.
And then, we began my very favorite lunch of the entire trip. Out came a parade of family-style Italian dishes prepared by Chef Francesco, served in an elevated but totally unfussy way. Meatballs with summer tomatoes and sage, fresh ricotta with prosciutto, grilled bread topped with herbs and rabbit. Did I mention those were just the starters? Next was tortellini stuffed with burrata and topped with shavings of black truffle, then heaping platters of lamb shoulder with black olives, and guinea fowl with junipers and lemon (get the recipe here!)
It was one of those rare afternoons where everything came together like magic: the incredible flavors, delicious wine, and happy conversation made us lose all sense of time passing, and by the time we were served the final course of biscotti paired with honey-inflected vin santo, it was almost 4pm and we were incredulous to see that our dinner reservation was just a couple hours away!
It was a realization that ordinarily might have sent me into a state of panic, but in Italy, all bets are off. There's no room for anxiety or worry when you're gathered around a table in Tuscany; it's all about living in the present and savoring every taste, sound, and feeling without worrying about the future. And if you accidentally spend so much time around the lunch table that it flows straight into dinner time? Non è un problema!