Baskets of pastries, platters of cheese, fanned out charcuterie, fresh fruit. We'd grown accustomed to the classic Tuscan breakfast, only on this morning, on the back terrace of our Florentine villa, it felt and tasted different. Rather than being a checked box on our itinerary or a pit stop made during a marathon travel day, this meal marked the beginning of a day dedicated to doing nothing but relaxing. Ahh finally, that dolce vita I'd heard so much about.
Camille and Adam woke up early to take their regular morning walk and fetch our baked goods, while the rest of us relished in a few extra hours of rest. I impressed the group with my strong sleeping skills and stumbled out of my bedroom last to join everyone around the breakfast table. We had a busy day ahead: morning yoga, mid-day naps, an afternoon by the pool, a break for cheese and cocktails. It wasn't going to be easy, but this balanced meal ensured we'd be up to the task at hand.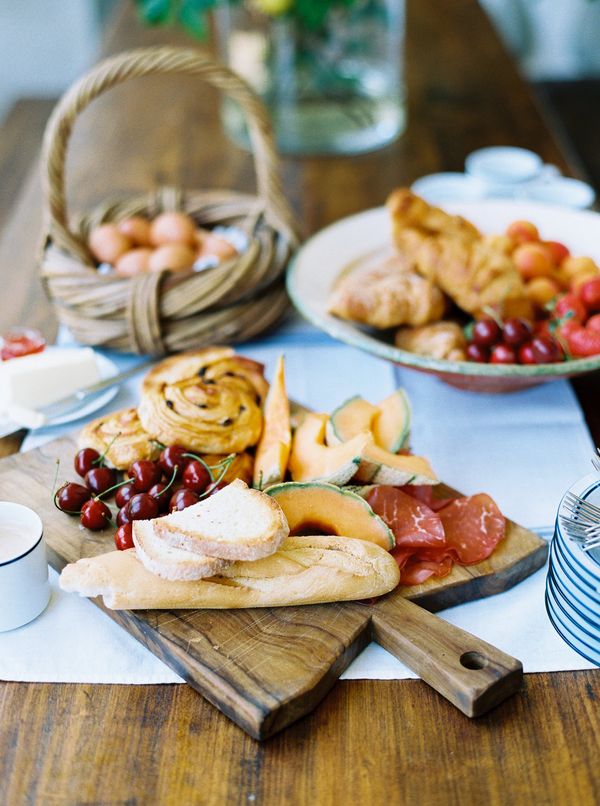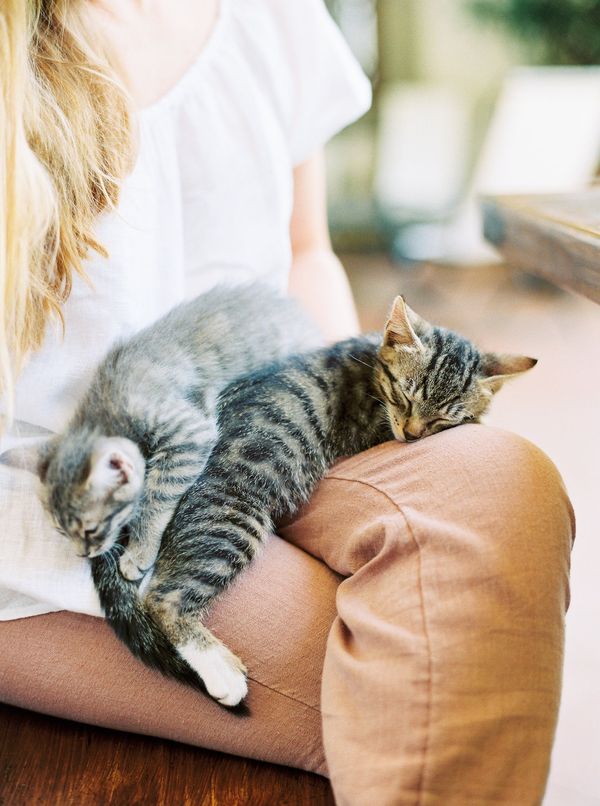 After breakfast, we were thrilled to welcome a friendly face to our home away from home. Jerry Balderas is a favorite yoga instructor in Austin, and when we heard that his annual week-long retreat in Tuscany overlapped with our trip, we knew we had to squeeze in a class. We settled on the perfect shaded spot, and following Jerry's lead, spent the next hour working through the knots and cramps we'd each amassed during our travels. Flowing through familiar poses like warrior and tree, and exploring lesser-known ones like mudras, it turned out that yoga in this picturesque setting was exactly what we needed to re-energize for the rest of our trip.
After our final savasana, our group scattered to truly soak up our villa's offerings. I wandered the property to uncover what everyone was up to, and found Camille and Adam at the pool; Jenn enjoying a literal cat nap in the great room with our unexpected house guests; Carmen catching up on her summer read; Caroline tending to her watercolor work-in-progress. The pool was calling my name, so I changed into my suit and headed that way.
One thing I loved about our villa is that the swimming pool wasn't directly adjacent to the house. Rather than walking out the back door and straight onto a pool deck, you'd embark on a 5 minute trek through an olive tree orchard -- shooing bees and butterflies in your wake -- and at the end of the path, part branches to reveal the heavenly oasis. I must have timed my arrival perfectly, because I caught Camille setting down a cheese and meat board alongside a tray of aperol spritzes. Salute.